Pumpkin Pie goes plant-based
There can't be many foods that evoke a particular time or feeling quite as well as Pumpkin Pie. The cheery orange pumpkin brings memories of autumn leaves and the scent of rain on the ground. Meanwhile, the traditional mix of pumpkin spice transports us indoors, warming our toes on the radiator as we look forward to a slice of something sweet There are those who say that you shouldn't mess with a classic, but we disagree there, for a couple of reasons. Firstly, our favourite recipes are passed down from generation to generation, and each new custodian adds their own touch to make it perfect for their family. And secondly, we believe that people who are following a plant-based diet shouldn't be denied a slice of Pumpkin Pie. After all, the filling is a vegetable! (Or, technically, a fruit.) And so, we've taken the classic flavours of Pumpkin Pie and transformed them into something novel, yet comfortingly familiar. The creamy pumpkin purée is there, but made luxurious by the addition of coconut milk. The heady mix of cinnamon, nutmeg and cloves - the soul of a Pumpkin Pie - remain. But the gluten and the refined fats are gone, replaced with wholesome ingredients that everyone can enjoy. Right at the heart of our recipe is the tigernut.
You may have consumed tigernuts (or chufas in Spanish) without realising it. These sweet tubers are an essential ingredient in horchata, a delicious rice drink which has been popular in Spain and Latin America for hundreds of years. Like pumpkin pie, horchata is often flavoured with cinnamon and has a soothing, comforting taste. Horchata belongs to tropical settings though, while Pumpkin Pie is made for cosy autumn evenings.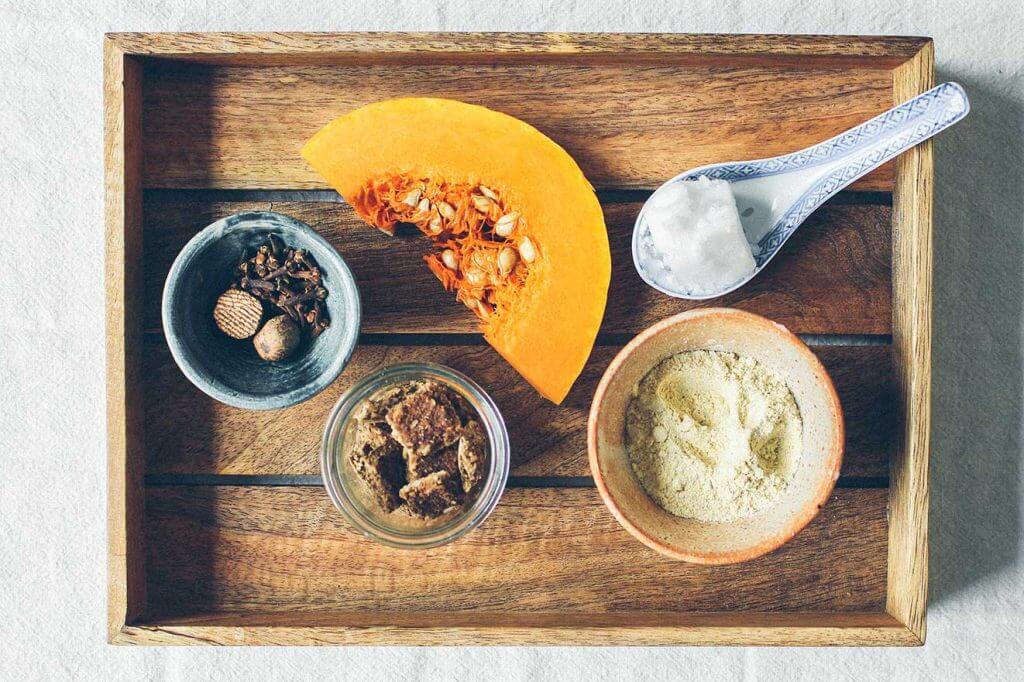 Tigernuts were sold in sweet shops in the UK in the 60's and are now making a comeback as a food rich in minerals. You can find tigernut milk alongside other plant-based milks in many markets. They also make for lovely flours and butters and we love them in our morning smoothies.
The extremely high fibre content of tigernuts helps your digestive system to work properly, absorbing the nutrients you need and clearing away waste. Fibre also helps you feel full for longer. Tigernuts contain 10 grams of fibre per one 30-gram serving.(1) But it's not just about quantity; the type of fibre is important too. Prebiotic fibre is thought to be particularly beneficial for our health. We can't actually digest this type of fibre, but the helpful bacteria living in our gut can. The fibre nourishes these bacteria and they contribute to our overall wellbeing.
Related reading
Tiger nut benefits: Tigernut, Tiger's Blood
Nopal: A Mexican delicacy enters our diets
Reinventing the Pumpkin Pie
The writer and scientist Carl Sagan said, "If you wish to make an apple pie from scratch, you must first invent the universe." We haven't quite gone that far, but condensing a classic recipe down to its essence, before rebuilding it to be as inclusive as possible, certainly made us love Pumpkin Pie even more. It's a reminder that cookery is all about creativity, and each recipe contains multitudes.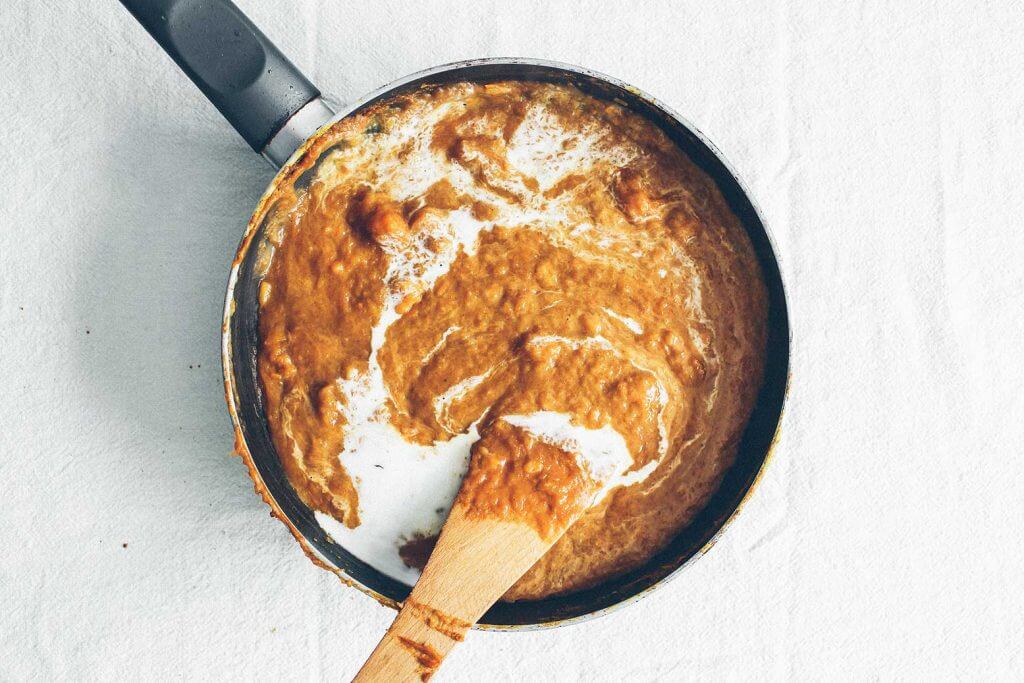 We consider our unique tigernut granola crust to be our most ingenious addition to the Pumpkin Pie canon. Instead of fussing with pastry, we've created a healthful, prebiotic pie crust with satisfying crunch. Our granola is crumbled and mixed with golden raisins. If you like, hydrate them before adding to the crust by soaking them in hot water for five minutes or so; it's a simple step which makes them extra juicy. To substitute for heavy dairy-based ingredients, we like to use coconut milk. It has a delightfully rich flavour and smooth texture, and the subtle hint of coconut pairs beautifully with the flavours of the pie. We swapped refined sugar for coconut sugar and agave nectar, to keep our filling as nutritious as possible. To thicken, we used a little chickpea flour, but any finely ground flour would do the trick. It might not be your grandmother's recipe, but our Pumpkin Pie has all the classic flavours you love in a form that all your family and friends can enjoy.
Other recipes with Tigernut Granola
Our Organic Tigernut Granola is made from raw plants, sprouted buckwheat, activated seeds and dried fruits. It's an excellent breakfast or afternoon snack on its own, but it also makes a versatile cooking ingredient. We love to experiment with adding it in various desserts and even main recipes.
Chia pudding recipe
In this plant-based dessert recipe, chia seeds provide a creamy base for a decadent layered parfait. Each spoonful brings berries, spices and seeds. You may find yourself needing bigger jars. View recipe
Tigernut granola with homemade nut milk
If you've never made your own nut milk at home, prepare to be wowed: it's much easier than you might think. Here, we've whipped up our own almond milk with the flavourful additions of Medjool dates, fresh strawberries and a shot of pure Aloe Vera Juice. Top with a handful of Tigernut Granola and you've got a gently detoxifying and nourishing breakfast. View recipe